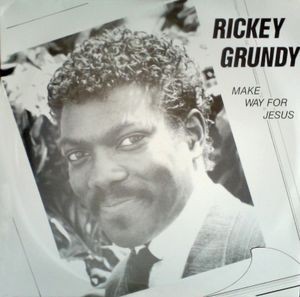 Mr. J. Matthew Cobb of HiFi Magazine informed the Journal of Gospel Music that Rickey Grundy, leader of the Rickey Grundy Chorale; a musician; and a composer and arranger of dozens of popular gospel songs, died in Los Angeles, California, today, July 27, at the age of 56.
Grundy not only recorded with his own Rickey Grundy Chorale, but he also served as a session musician for many gospel artists and was a popular workshop presenter and music coach.   Many albums from the latter part of the golden era of gospel choir recording (1960-1990) benefited from his contributions.
His passing is reverberating throughout the music industry.  We have lost a fine talent.
Information on homegoing services will be provided here as they are made available.