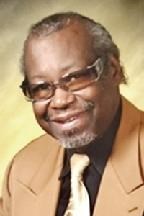 By Bob Marovich
Another radio angel has earned his eternal wings.
Zadella "Mama" Curtis informed us of the passing of Henry Dunn of Akron, Ohio. Dunn was a gospel recording artist, longtime radio announcer, and member of the Gospel Music Workshop of America's Gospel Announcers Guild (now the Alliance).
It is at the GMWA where I met Bro. Dunn on several occasions. He was friendly and full of wisdom, and in spite of his many accomplishments, humble in spirit. Our prayers to the family, friends, and many fans of Henry Dunn.
Read Bro. Dunn's entire obituary here: https://www.legacy.com/amp/obituaries/ohio/196352020
This segment of his published obituary is about his gospel music ministry:
Henry Dunn continued to expand his presence in the gospel music arena from owning music stores in the Akron area to organizing an all-female gospel singing group, made up of mostly his nieces, in the Spring of 1968, called Henry Dunn and The Dynamic Dundaleers.
His group rose to prominence recording and performing across the country. They also became a catalyst for other local gospel groups to grow. To his credit, Henry also published and produced 15 musical compositions and released multiple LPs, CDs and 45s while managing the Dynamic Dundaleers, other radio talent and recording artists.
Also in 1968, Henry began his broadcasting career on the radio station WSLR 1350 AM in Akron, Ohio. His gospel music program, The Road to Glory, aired on Sunday mornings and evenings, paving the way for him to become the Gospel Music Coordinator, Program Director and Board Engineer for black gospel programming for WHOF 1060 in Canton, Ohio in 1969. Seven years later, he moved to WKNT 1520 AM in Kent, Ohio, but then returned to Canton to become the black gospel Music Director on WTOF 98.1 FM. Lastly, he was the Vice President & Program Director of WJTB 1040 AM and served on the staff of radio station 95.9 FM, The Light.
Henry was known for his deep, captivating voice that ushered great gospel music to the sick, shut-in and the bereaved every Sunday morning and evening for decades. He showcased local gospel talent and brought in gospel performers from across the nation impacting the gospel music industry like none other. He was a true pioneer in the world of gospel music.
In 1984, he became a member of The Gospel Announcers Guild, an auxiliary of the Gospel Music Workshop of America, Inc., founded by the late Rev. James Cleveland and co-chair of the Northeast Ohio Religious Announcers Guild. In 1994, Henry was inducted into the Broadcaster's Hall of Fame and voted onto their Board of Director's in 1995. By 1997, he was elected the Vice President and subsequently Chairman of the Board of the Original Broadcaster's Hall of Fame in Akron, Ohio, headquartered in the Quaker Square Crowne Plaza.
The Road to Glory Program ran for 50-years until its final airing in the fall of 2018.