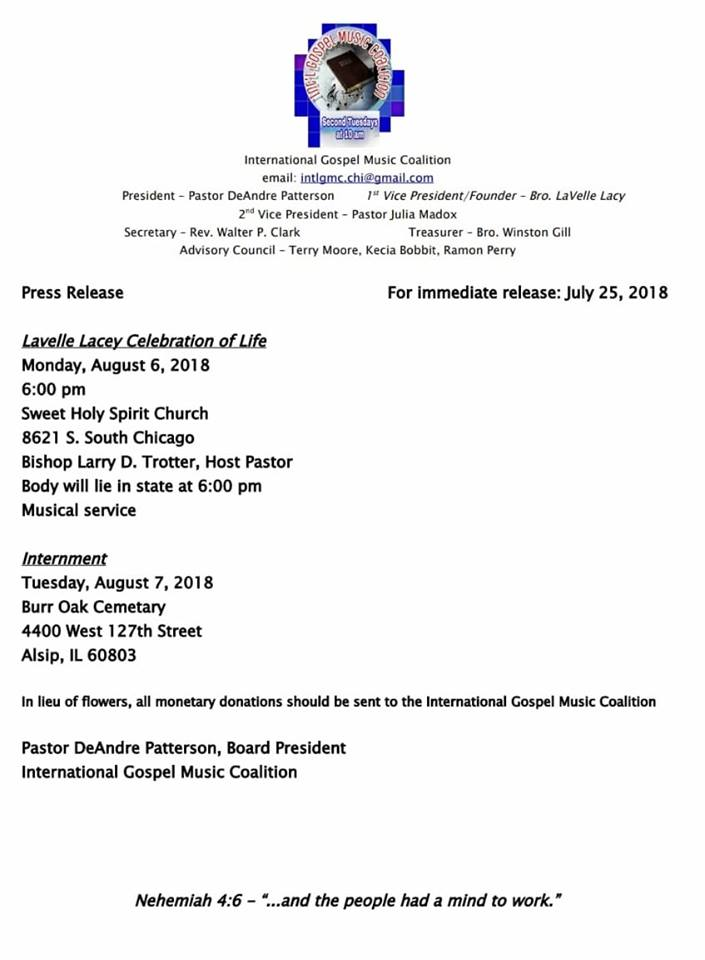 JGM learned the sad news that Chicagoan and longtime gospel musician Lavelle Lacy has gone from labor to reward.
The number of gospel artists he accompanied is numerous, and includes Inez Andrews, Rev. Maceo Woods and the Christian Tabernacle Concert Choir, Rev. Ernest Franklin, and the Starlight St. James Choir.  Lacy was part of a coterie of top-notch gospel musicians in Chicago who give your music special oomph.
He also wrote songs for the likes of the Chicago Mass Choir, Cosmopolitan Church of Prayer Warriors, and Ricky Dillard and New G.
Lacy was a featured keyboardist on the 2016 release of Lift Me Up: Chicago Gospel Keyboard Masters (The Sirens Records).
JGM sends its prayers and condolences to the Lacy Family.