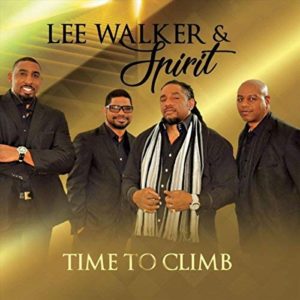 "Time to Climb"
Lee Walker and Spirit
CCLT Records (release date: July 2, 2018)
http://leewalkerandspirit.com
By Bob Marovich
The group name suggests a male-led small choir but make no mistake: Lee Walker and Spirit is made of solid quartet muscle.
Appropriately, the "moving up to higher ground" theme of their latest single, "Time to Climb," is delivered in drive tempo. The instrumental and vocal rhythm evoke the euphoria of climbing up a heaven-bound ladder one rung at a time.
From Virginia, or as he announces on "Time to Climb," "born in the country," Walker worked with the Echoes of Glory of Darlington Heights, Virginia, and in 1991 joined the quartet Willis Pittman and the Burden Lifters of "Bless the People Everywhere" fame. Spirit is comprised of Walker's brothers and cousins.  Like family, they complement one another nicely, from the energetic opening to the guitar-fueled conclusion.