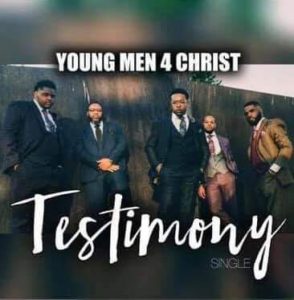 "Testimony"
Young Men 4 Christ
From the EP Elevation (release date: September 11, 2020)
www.youngmen4christ.com
By Bob Marovich
On "Testimony," Detroit's Young Men 4 Christ blend the fervor of traditional gospel quartet singing with hard-driving contemporary musicianship.
The lead vocalist assembles familiar couplets and references from the Bible to hint at a story behind the testimony. You never hear exactly what happened to make the singers so joyful (sickness? near-death experience?), but their gratitude is unambiguous, from the verses through the compulsory vamp.
A favorite line: "You better turn your radio up tonight." Just like the preachers used to say.