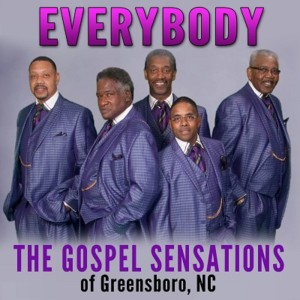 "Old Ship of Zion"
The Gospel Sensations
From the MCI Music Group album Everybody
www.gospelsensations.com
This may be the first time a gospel group has landed two Picks of the Week with their first two submissions to the Journal of Gospel Music.
And for good reason. "Old Ship of Zion" is another a cappella gem from the Gospel Sensations, who evoke the Mighty Wonders of Aquasco, Maryland's splendid 1970s version but add chiming harmonies to this chestnut.
Organized by Robert C. Marion Jr. as a way to pay tribute to the artists of yesteryear and today, the Gospel Sensations of Greensboro, North Carolina, sing gospel songs from the 1950s all the way to the current era.