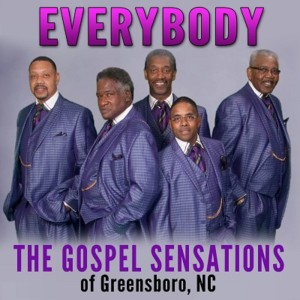 "Order My Steps"
The Gospel Sensations
From the MCI Music Group album Everybody
www.thegospelsensations.com
A beautiful a cappella rendition of the GMWA Women of Worship's choral classic from 1994, featuring that rarest of articles in gospel quartet singing today: a bass vocal, and an excellent one at that. Finger popping provides the rhythm while the harmony serves as a solid foundation for the lead singer. Reminiscent of early Boyz II Men.
Organized by Robert C. Marion Jr. as a way to pay tribute to the artists of yesteryear and today, the Gospel Sensations of Greensboro, North Carolina, sing gospel songs from the 1950s all the way to the current era.