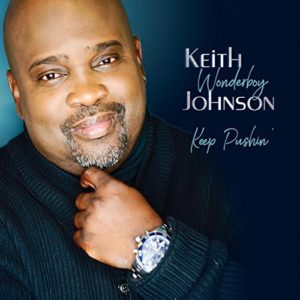 "The Man"
Keith "Wonderboy" Johnson
From the CD Keep Pushin'
Shanachie / SRT Entertainment
www.shanachie.com
By Bob Marovich
Quartet maven Keith "Wonderboy" Johnson's latest single, "The Man," wraps a story about a man seeking salvation in smooth soul harmonies that hearken back to '70s quartet singing.
Johnson's vocal shifts from punchy and straightforward to excited shouting as he witnesses the man transition from sinner to saved. Lots of confident swagger loaded into this one.
The single follows "Keep Pushin'," the initial single and title track of Johnson's latest offering on Shanachie / SRT Entertainment.