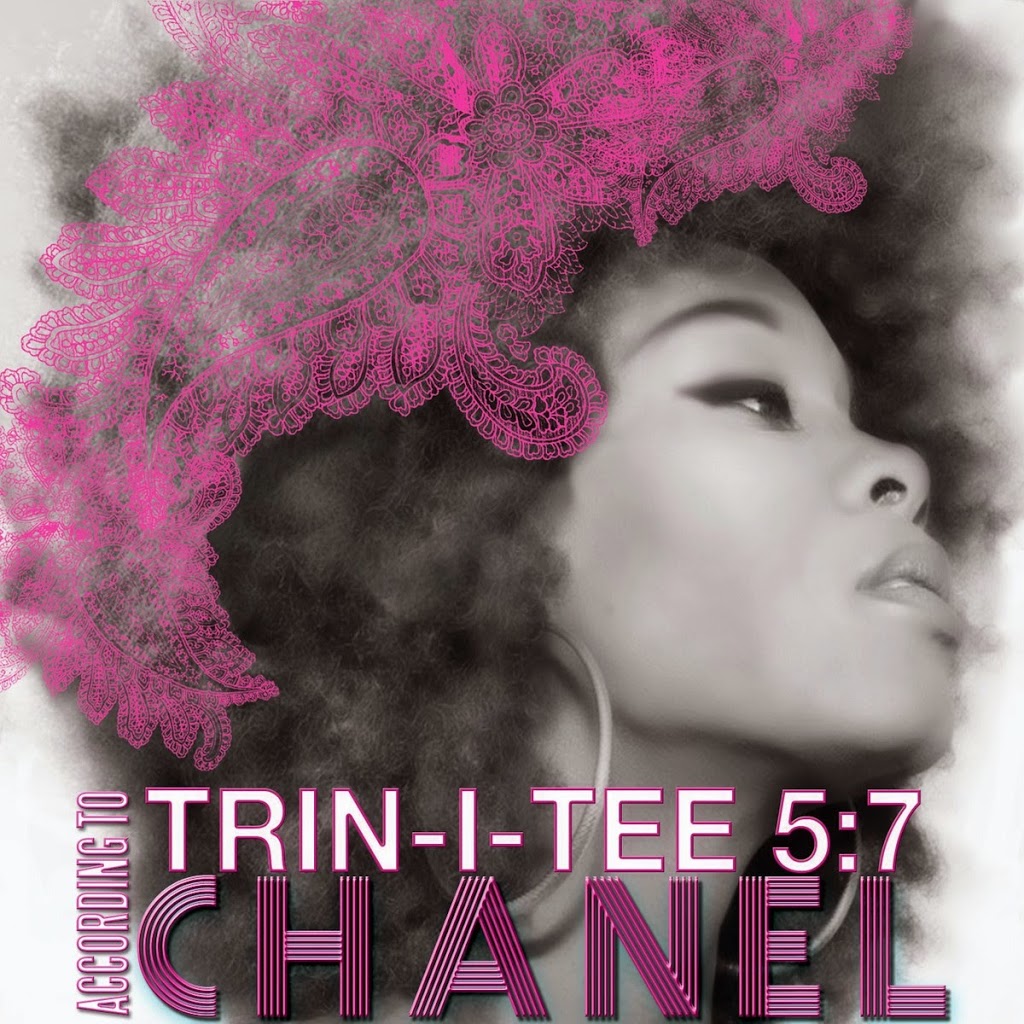 Chanel
Trin-i-tee 5:7 According to Chanel
Obsidian Records (release date: June 17, 2014)
Chanel's solo debut, Trin-i-tee 5:7 According to Chanel, deserves the superlative "CD Most Likely to Be Released as Vinyl."
The art design by Shamael Lataillade focuses on paisley-bracketed images of Chanel Haynes Schwartz and a record player so old it still bears the 16 speed. The CD is deigned to look like a 45 rpm record, and indeed the songs, all with one word titles, are radio-sized and have the punchy drive of 1970s and 1980s soul hits. So I wouldn't be at all surprised if the CD shows up for sale in vinyl format.
The album's first six songs—let's call them side one—have the most gospel/inspirational appeal. On her new single, "Repay," Chanel conjures up the chesty voice of Anita Baker as she wonders aloud about all the friends who are gone. "It could've been me, dead and gone," she opines, but clearly He "has more assignments for me to complete." As a survivor of a February 2014 car rollover crash, I have uttered that same sentiment on numerous occasions.
The album's lead single, "Believe," is a feel good, handclapping song of faith and hope that feels most like Trin-i-tee 5:7, the New Orleans gospel group that Chanel, Angel Taylor, Terri Brown, and later Adrian Anderson formed in the 1990s as a gospel version of Destiny's Child (spoiler alert: without being explicit, a hidden bonus track references how the ladies came together to form the group).
The second half—side two, to continue our conceit—contains lyrics more at street-level than the first half. For example, "Superstar," "Go," and "Larry" employ the drama of life to contextualize the moral that the Supreme Being always watches out for His people, even when we don't always understand the plan.
The production team of PJ Morton, Darion Dorsey, and Chanel works very well and ought to join forces again for Chanel's follow-up CD. In particular, PJ and Chanel's capacity and willingness to explore edgy beats and brash arrangements while staying uncannily retro are the reason this album hums.
Trin-i-tee 5:7 may be gone (for good? for a while? who knows) but on Chanel's debut, the group's signature sound is intact, and arguably a mile further down the experimental road.
Picks: "Believe," "Prayer."