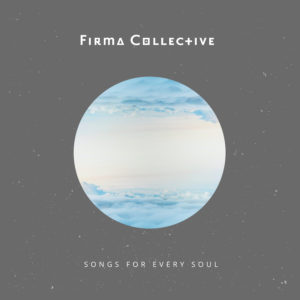 Firma Collective
Songs for Every Soul
Firma Music Group (release date: May 4, 2018)
www.firmacollective.com
By Bob Marovich
Songs for Every Soul introduces the public to the Firma Music Group, a new Christian label organized by Hollywood execs Joel Weldon and Tom Mgrdichian.
The project, which falls somewhere in length between and EP and a full album, offers seven tracks led by Lexi Jones and Matthew Scott, young worship leaders for large churches in the Los Angeles area.
The selections are characteristic of current CCM, which draws more deeply from hook-laden rock and pop than in the past. This is particularly evident on "Faithful Lord," led by Lexi Jones, and the Jones-Scott duo that closes the project, "Overwhelmed."
Overall, the songs are tuneful and the arrangements atmospheric, though Matthew Scott's electric guitar-dominated "Unchained" is 100 percent power praise. Imagine Coldplay instrumentation wed to lyrics about how Christ broke chains and paid ransoms at Calvary, and you have "Unchained."  Lyrically, the songs focus on vertical praise to God for being God as well as on thanksgiving for Christ's sacrifice that set all souls free.
The most interesting selection is the album's opener. "Mercy's Tree" is hymn-like in melody, lyric, and structure, and features something you don't often hear in CCM or gospel: an accordion (and is that an Irish penny whistle in the background?). The song's drone-like tune sounds straight outta Southern Harmony but it is a new composition.
What is not new, or not entirely new, is "Be Thou My Vision (Surrendered to You)." Scott sings a new arrangement for the Irish hymn known originally as "Rop tú mo baile."
Though brief, Songs for Every Soul is tuneful, memorable, and well produced. I suspect it's a good primer for what Firma Music Group has in store for us.
Four of Five Stars
Pick: "Mercy's Tree"