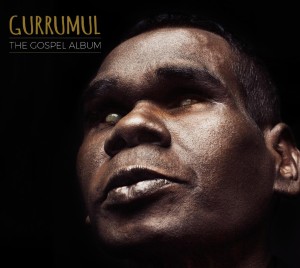 Gurrumul
The Gospel Album
Skinnyfish Music (release date: July 15, 2015)
www.skinnyfishmusic.com.au
By Bob Marovich
Gurrumul's The Gospel Album is historic for the Journal of Gospel Music: the site's first review of sacred music sung by an Australian indigenous artist.
That artist is Geoffrey Gurrumul Yunupingu, a blind singer and musician whose artistic underpinning comes from the traditional music of the Gumatj clan and the hymns of the Methodist church on Elcho Island, off the coast of Arnhem Land, Northern Territory. The indigenous Gumatj made the music of Christian missionaries their own, and Gurrumul, a former member of the popular Australian indigenous rock group Yothu Yindi, now interprets them for a world audience.
Explains Gurrumul's collaborator, Michael Hohnen: "We entered the studios not knowing what would come out, but we did know that inside Gurrumul's mind and memory was a body of work that had not been revealed before to mainstream audiences."
Gurrumul's songs and singing on The Gospel Album (his third studio release) are quite unlike anything you have ever heard. The best way for me to describe it is that it bears resemblance to the lullaby ambience of slowcore artist Low or the melodic, meditative mantras of France's Taize religious community. Gurrumul's lonesome vocals, sung in his native language and to simple melodies in major keys, also sound like Native American music or the work of the late Hawaiian singer Israel Kamakawiwo'ole (best known for his ukulele-led version of "Over the Rainbow").
The instrumentation is as minimalistic as the singing, with mostly stringed instruments like guitar and violin accompanying the vocals, though "Garray Jesu (My Lord)" moves along to an easy rhythm section.
The Gospel Album is lovely and intriguing, an aural glimpse of the ancient community of Yolngu and of an artist whose popularity down under has captured the attention of artists from Elton John to Sting to Quincy Jones. Ethereal and remarkably soothing.
Three of Five Stars
Picks: "Nhaku Limurr."