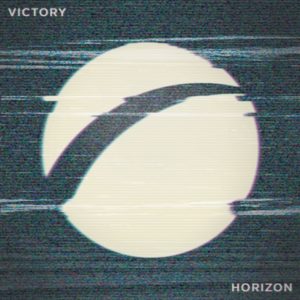 Horizon Music
Victory
Maranatha! Music/Capitol Records
(release date: October 13, 2017)
www.horizoncommunity.church/music
By Bob Marovich
"What if worship music could be done so well with mainstream pop sounds, that it became interesting to those who haven't been willing to listen before?" asked Lead Pastor Stan Russell of Horizon Community Church in Tualatin, Oregon.
Horizon Music's debut album Victory, crisply produced by Dave Lubben (Kutless, Hollyn) and Aaron Russell, is the church music ministry's response to its pastor's call.
The album's dozen radio-sized selections feature vertical praise lyrics wrapped in chilly, atmospheric Hillsong-meets-Neon Indian electronica with some acoustic moments. While tracks such as "Tell the World" feature a strong EDM-driven rhythm, most of the album's tracks move at various speeds of heartbeat.
On top of this sleek sheen is added warm, expansive, and passionate singing fit to fill the Oregon megachurch. Lovely soloists and two-part harmony duos take their turn singing, no one personality standing out or consuming the spotlight. Horizon Music, whether intentionally or unintentionally, is the sum of its parts.
Long, soaring melodic lines carry a recurring message: God is our only hope and has never failed us yet, so we have the strength to face any trial without fear. On the other hand, "Why (You Know)" asks a rhetorical question: "Why did you [die on the cross] for me?" Yet it is expressed with such wonderment that you can visualize the believer staring up at the sky, speechless as to the kind of love it takes to "trade heaven for earth" just to suffer for us.
A welcoming embrace pervades the project, regardless of whether the songs ponder big questions such as "Why (You Know)" or simply express unbridled worship, as on the title track. It feels like a big happy but mysterious energy force standing on a celestial pulpit, arms spread wide, inviting all to sit still.  Listen to the truth.  And worship.
Four of Five Stars
Pick: "Victory"