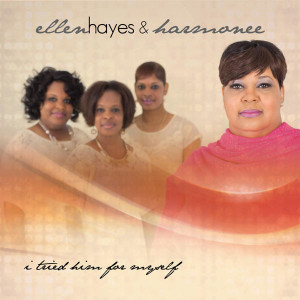 "I Tried Him For Myself"
Ellen Hayes & Harmonee
True Inspiration Music Group (2015)
www.meetellenhayes.com
A breezy but insistent mid-tempo rhythm propels this soulful selection from Detroit family group Ellen Hayes & Harmonee.
On "I Tried Him For Myself," mother (Ellen) and daughters (Harmonee) offer their testimony of God's greatness, based on experience. He made a way, he opened doors, he opened eyes. They "know too much about Him" to disbelieve.
What's especially notable about this single is Harmonee—LaToya Bellafant, Cynthia Gross and Carmen Hayes—whose background vocals are stunning. Maybe part of it is the mixing of Grammy Award-winner Eric Morgeson, but I suspect the trio could carry a project of its own.