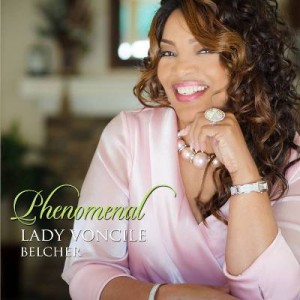 "Trust and Depend"
Voncile Belcher
From the CD Phenomenal
www.ladyvoncile.com
Taken at pulse-racing praise break tempo, "Trust and Depend" finds traditional gospel singer Lady Voncile Belcher clad in her shouting shoes, evangelizing to the congregation about the importance of leaning on the Lord during the toughest of times.
If your "life's in despair" or your "bills are due and all your money's gone," the Alabama native sings, trust Him. You can imagine her walking the full length of the aisle teaching this time-honored lesson. Meanwhile, the synth imitates brass as the drums bear down with a vengeance. Quick and effective.