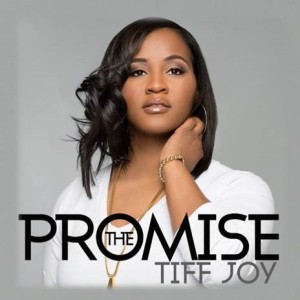 "The Promise"
Tiff Joy
Tyscot Records/Walkway Music Group/VMan Entertainment
Chicagoan Tiffany Joy McGhee, known as Tiff Joy, wrote and was featured on "Amazing," the title track of Ricky Dillard & New G's latest, and arguably most popular, album. "Amazing" earned her a Stellar Award for Song of the Year.
We hear Tiff Joy again on "The Promise." This smoothly-produced, radio-ready single is a declaration to remain steadfast in faith and hope, because when "God said it, that settles it." She carries the song in her sandy alto until the vamp, when she shouts the song's explicit and final declaration: "It shall come to pass!"
This recording came to pass because in April, Tiff Joy signed with VaShawn Mitchell's Walkway Music Group, a division of VMan Entertainment. On the strength of Mitchell's belief in the young singer, Indianapolis-based Tyscot Records released the single.
Tiff Joy has roots in gospel songwriting. Her father, Bishop Byron McGhee, wrote for the Chicago Mass Choir. She performed to an appreciative audience last month at the 2015 Chicago Gospel Music Awards.