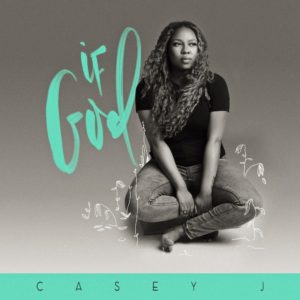 "If God"
Casey J
From the forthcoming Tyscot album The Gathering
(single release date: June 25, 2018)
www.tyscot.com
Bob Marovich
As a schoolteacher, Casey J has had to ask lots of hard questions.
So it's not surprising that on her new single, "If God," she wonders aloud why there is still cancer, still violence, and "so much disease."
More questions than answers, certainly, but she and her background vocalists find solace in the question posed in Romans 8:31: "If God be for us, who can be against us?"
Seemingly based on an old hymn melody, the song riffs on the Romans message as it trails off into a sung conversation between Casey and her singers. It's sure to bring comfort to those having a hard time believing during a time of great disbelief.
After a year away, Casey J will drop her next album, The Gathering, sometime this fall.