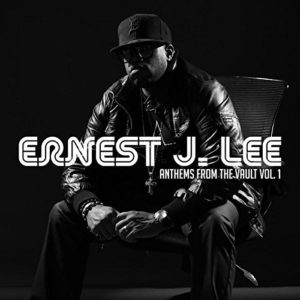 "Let the Healing Begin"
Ernest J. Lee feat. Gerard Brooks
From Anthems from the Vault, Vol. 1
David's Dance Music/RedTape Ent.
(release date: June 13, 2017)
https://ernestjleemusic.org/
By Bob Marovich
All of us have burdens, Ernest J. Lee states at the outset of "Let the Healing Begin," and it's time to shed them.
Featured vocalist Gerard Brooks then joins Lee on this prayer asking God to "let your glory fall all over the world," including on our jobs and on our schools.
The poignant melody and arrangement, complete with chiming background vocalists, provide the foundation on which the two men emote.  It's very different from the quartet-driven "Well Done," another single from Lee's album that was selected as our Pick of the Week in August of last year.
"Let the Healing Begin" is an appropriate song for any time, but especially for such a time as this.