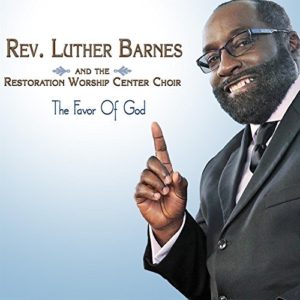 "Even Then"
Rev. Luther Barnes & the Restoration Worship Center Choir
From the Shanachie / SRT CD The Favor of God
www.shanachie.com
By Bob Marovich
Man plans and God laughs, the saying goes.
"Even Then," the latest single from Reverend Barnes' 2016 CD, The Favor of God, is about man trying to understand God's plan for his life, especially during the challenging moments.
In this case, Barnes thinks he knows his destiny but questions God's thinking when it goes awry. Like the famous "Footprints" poem, Barnes realizes that God was there all the time, carrying him through the darkest hours of his journey.
The song is cut from the same cloth as Barnes's recent single, "God's Grace"—from the choir's lush supporting harmonies to the cry caught in Barnes' throat as he expresses his discovery.