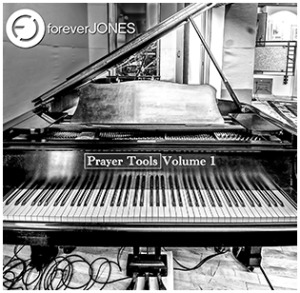 "Can You Feel His Glory"
foreverJONES
From Prayer Tools, Vol. 1 (released November 2014)
www.foreverjones.com
Turns out that the shortest song on the two-and-a-half-hour Prayer Tools Vol. 1 by foreverJONES is the best.
With only piano and organ as accompaniment, Djeniele evokes the majesty of yesterday's church soloists with her flawless reading of her brother Judah Jones' s "Can You Feel His Glory."
From its hushed opening and D'jeniele (Jones) Hooten's increasingly expansive vocals to the achingly beautiful conclusion, this exquisite jewel of a hymn—one of the finest released this year—demonstrates how less is more.