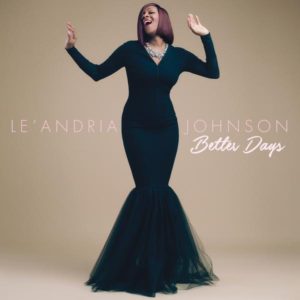 "Better Days"
Le'Andria Johnson
Available from digital media outlets
Since hearing her 2011 debut EP, The Awakening of Le'Andria Johnson, I have considered Le'Andria Johnson to be one of modern gospel music's most expressive voices. Paired with the right songs, such as her debut single, "Jesus," she can be downright lethal.
"Better Days" is one of those right songs. Its relaxed but intense vibe provides a soulful accompaniment to a message of encouragement in the midst of life's many storms.
Knowing Johnson's story, "Better Days" could easily be autobiographical, but regardless, it's certainly a testimony for anyone living in these post-modern times. Let's hope better days are coming for Le'Andria Johnson and for everyone reading this post.