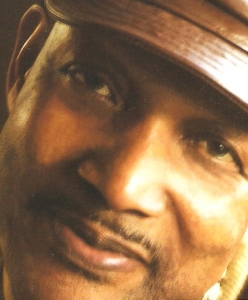 "Sanctified Circle"
Roy Tyler & Raphael Saadiq
www.reverbnation.com/roytyler
(510) 839-2884 – call between 9:00 a.m. and 5:00 p.m. Pacific Time
Former Gospel Hummingbird Roy Tyler and former Tony! Toni! Toné! member Raphael Saadiq have been teaming up recently to keep the standard of R&B-flavored gospel uplifted.
This includes a recently released single, "Sanctified Circle." Evoking the ring shout tradition in spirit if not technically in rhythm, "Sanctified Circle" is an uptempo piece about "crossing the separating line," entering "the sanctified circle," and getting a new walk and new dance.
In between verses, the musicians break into a '60s twist riff that morphs into an intoxicating call-and-response vamp.
It's a refreshing tonic after the duo's bluesy and brooding "Little Sister," on which Tyler asks those who "are balling" if they will be ready when the roll is called up yonder.