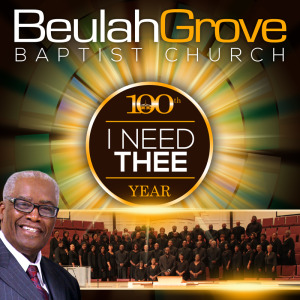 "I Need Thee"
Beulah Grove Mass Choir feat. Monica Lisa Stevenson
Released digitally October 21, 2014
www.beulahgrove.org
Beulah Grove Baptist Church of Augusta, Georgia (Dr. Sam Davis, Pastor), celebrates its centennial with a rousing gospel version of the hymn, "I Need Thee Every Hour," rendered with spirit by the always effervescent Monica Lisa Stevenson.
The choir and musicians set a praise party atmosphere as MLS ups the trad cred an extra notch by interpolating lyrics from "I Love the Lord, He Heard My Cry."
"I Need Thee" is the single from the church's Live at the Grove CD.