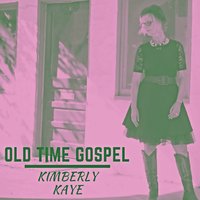 Kimberly Kaye
Old Time Gospel
www.kimberlykayebachman.com
By Bob Marovich
Listening to Kimberly Kaye Bachman's Old Time Gospel EP is like listening to an early Sunday morning radio broadcast emanating from an AM station in her native Iowa. The only thing missing is an encouraging emcee to introduce the singer and the songs.
Kimberly does everything on the EP but engineer it; that task is entrusted to Eric Domkowski of Firewheel Audio. Otherwise, she deftly handles the lead vocals, the close country harmonies, and plays all of the stringed instruments (guitar, banjo and mandolin).
The track list includes classic hymns as well as Kimberly's own compositions arranged in the southern gospel tradition. The nineteenth-century hymn "Are You Washed in the Blood" has a Carter Family thrum, while Kimberly's take on the traditional spiritual "Children Go Where I Send Thee" sounds inspired by country picker Ricky Skaggs' 1980s-era interpretation.
The two original songs are heartwarming odes to loss. "Linger" resonates with regret over not spending more time with children and grandparents. Kimberly dedicated "She Saw Me" to her mother, who is in the end stages of Alzheimer's disease. The song tearfully describes a fleeting moment when the fogginess of her mother's mind lifted and she could see and speak with clarity.  Those who have parents, spouses, or friends with Alzheimer's will empathize with the story.
I kept waiting for Kimberly to take some hot leads on the banjo and mandolin during the instrumental interludes, but she didn't, though if she had, it would have kicked things up a notch. Nevertheless, Old Time Gospel lives up to its title, a reminder of the days when Sunday mornings hummed with gospel songs sung by local family groups nationwide.
Three of Five Stars
Pick: "Are You Washed in the Blood"