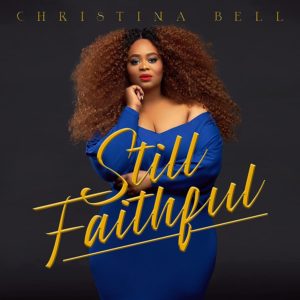 "Still Faithful"
Christina Bell feat. Fred Hammond
From the Malaco Music Group CD Still Faithful
(release date: July 30, 2021)
www.malaco.com
By Robert M. Marovich
With or without assistance from gospel legend Fred Hammond, "Still Faithful" is former Z'iel member Christina Bell's best solo single yet.
To a lilting melody, Bell declares on the title track of her new album that regardless of the day's pains and tragedies, and there are many, don't worry, God is there for you. Hammond is in full agreement, grateful that God prevented potential problems from happening in his life.
In true gospel song fashion, the two singers turn up the temperature incrementally such that by the end, they are shouting with the fervor of evangelists at a revival. Turns out Bell and Hammond are well-matched vocal duet partners and should do more songs together. Excellent radio fare.