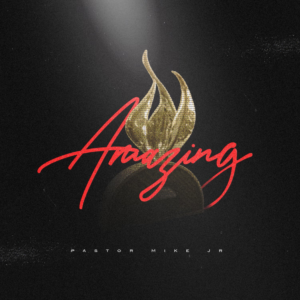 "Amazing"
Pastor Mike Jr.
Blacksmoke Music Worldwide (release date: July 30, 2021)
www.pastormikejr.com
By Robert M. Marovich
Pastor Mike McClure Jr., better known as Pastor Mike Jr., the 2021 Stellar Awards Artist of the Year and gospel music's current It Guy, cleverly gospelizes Gnarls Barkley's 2006 smash hit "Crazy" as "Amazing." Amazingly, it works.
To a chill arrangement and with ample support from a full-throated choir of background vocalists, Pastor Mike Jr. takes his time with the famous melody. He stretches the tension to the breaking point, then lets the choir handle the finish.
Expect groups around the country to add this to their repertories.
Pastor Mike Jr. is preparing for the release of his album, Singles Ministry (note: "Amazing" is not on this new album).