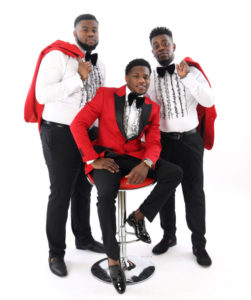 "Pull Together"
Roy & Revelation
Malaco / 4 Winds Records (2021)
www.malaco.com
By Robert M. Marovich
"When you look in the mirror / Are you proud of your reflection?"
That's what Roy & Revelation want to know on their new single, "Pull Together."
When people continue to be judged by the color of their skin and not the content of their character, it's time to take a stand…again. That's the only way we can make the world a better place, they sing. And those who don't want to join the multicultural protest, well, they need to reconsider the purpose of their life.
The quartet's call for racial unity evokes the message music of Curtis Mayfield and the Impressions, complete with bluesy electric guitar licks and plaintive vocals from Stanley Roy Ladson Jr., better known as Lil' Roy or the "Prince of Quartet," who wrote the song.
Roy & Revelation was organized in 1996 in Hopkins, South Carolina, by James Adams Jr. The group will celebrate its 25th anniversary this year.