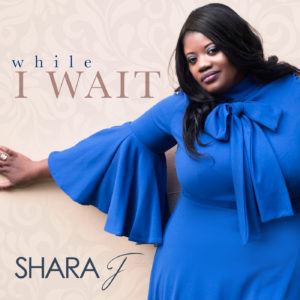 "While I Wait"
Shara J
Anjelica Records (release date: February 26, 2019)
https://store.cdbaby.com/cd/sharaj
By Bob Marovich
While the hypnotically flowing beat of "While I Wait" provides an inkling of the single's Bahamian roots, it's delivered with such American Pentecostal passion by Shara J that most would never know of its island origins.
A worship leader in her native Bahamas, Shara J gives "While I Wait" the heart-pouring reading that the plaintive ballad requires. "You said I could come boldly before your throne of grace," she sings, "but my heart is broken and I don't have the strength." It's easy to picture the singer in her prayer closet, at wit's end, waiting to hear the answer that will make all the difference.
If, at the end, she had hit a ceiling-scraper of a top note, she would have had to scrape her audience off of said ceiling. Growls arising from her solar plexus sufficed instead.
The song was produced by Nehemiah Hield, former lead singer of the Grammy-winning "Baha-men," who also contributes background vocals.