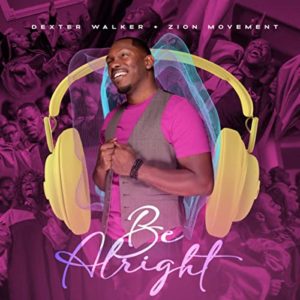 "Be Alright"
Dexter Walker & Zion Movement
Intersound (release date: May 29, 2020)
By Bob Marovich
It's hard to believe, but on "Be Alright," the award-winning Chicago gospel choir Dexter Walker & Zion Movement moved the needle on its effervescence-o-meter, already at fever pitch, further to the right.
The song's message is appropriate for all times, but especially for this time: keep the faith, trust in God, and everything will be all right.
Lead vocalist Jazmine Jones shouts, squalls, and otherwise wrecks the church on this frenetic and relentless musical cousin of a praise break. The choir responds with full-throated section work and double-time hand claps. The assembly doesn't let up for a second during the song's five-minute run time.