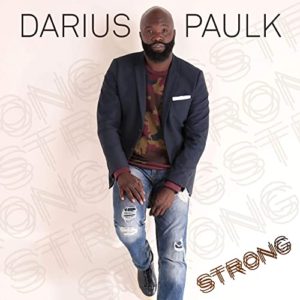 "On and On"
Darius Paulk feat. Janae Slack-Smith
From the AIR / Malaco CD Strong
(release date: February 20, 2020)
www.malaco.com
By Bob Marovich
Although the uncomplicated worship ballad "On and On" has a decided pop flavor, the harmonica and pedal steel give it a contemporary country vibe.
The single features fine singing from Darius Paulk and flights of lithe-to-muscular soprano from Janae Slack-Smith, all of it held together by the melodic background vocalists.
Paulk is perhaps best known for penning "Nobody Greater," the career-making single for VaShawn Mitchell. Listen closely, and you'll hear that "On and On" has shades of "Nobody Greater" in its DNA, but it moves at a moderately quicker tempo and with more pep in its step.