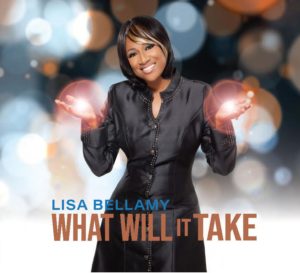 "Nothin' but the Spirit"
Lisa Bellamy
From the Nspyre Music Group International EP What Will it Take
(release date: January 22, 2021)
https://nspyremusicgroupinternational.com/
By Robert M. Marovich
Lisa Bellamy's self-penned single "Nothin' but the Spirit" is a cross between gospel and quiet storm R&B. On this slow and thoughtful ballad, the singer-songwriter shares how the spirit of God led her to far greater heights than her own choices.
The talented soprano singer's delicate touch gives glimpses of the power behind it all.
Among her accomplishments, Bellamy, a classically-trained vocalist, has done opera, was a finalist on the BET Gospel Diva Search Competition broadcast on Bobby Jones Gospel and has toured Paris several years in a row with another outstanding singer, Liz McComb.