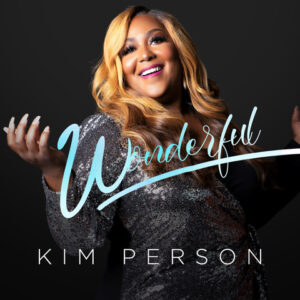 "Wonderful"
Kim Person
KLP Music Enterprise (release date: October 2021)
www.kimpersontheartist.com
By Robert M. Marovich
Kim Person gives the Reverend F. C. Barnes' classic "So Many Wonderful Things" a loping, shoulder-shaking treatment.
Slowing the tempo ever so slightly, Person offers a litany of the many wonderful things about Jesus. Although she gives no specific examples, Person makes it plain that her praise comes from blessings received. "When I call, you're right on time." She closes with a flowering of melisma.
It's gratifying when an artist recycles a favorite song in the gospel music canon, and also gratifying to see an independent artist get recognized with multiple Stellar Award nominations and a solid presence on the national gospel charts.