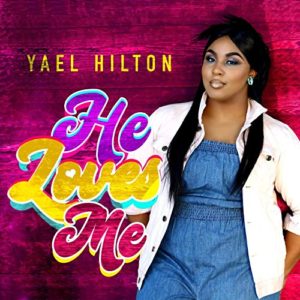 "He Loves Me"
Yael Hilton
Light Records / eOne Music (release date: August 30, 2019)
By Bob Marovich
Light Records was very fortunate to sign Yael Hilton, one of the most talented female vocalists to emerge from today's galaxy of independent gospel artists.
Her newest single, "God Can," released in September, is a singing tour de force, but it's "He Loves Me" that has the greatest radio potential.
To a brassy and infectious Motown swagger, Hilton dominates the vocal line like a seasoned soloist. She weaves blue notes and Le'Andria-like raves on this feel-good song that sounds at first blush like a woman singing about her man, but it's really about the greatness of God, her true true love.
Radio stations not playing this single are losing out. Here is someone with gusto and unlimited potential. Watch for more from this amazingly talented woman of God in the near future.