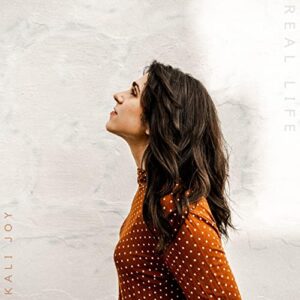 "There Will Be a Light Again"
Kali Joy
From the CD Real Life (release date: September 24, 2021)
www.kalijoy.com
By Robert M. Marovich
Christian singer Kali Joy's "There Will Be a Light Again" may not be the single from her album Real Life, but it certainly ought to be.
It's a gorgeous song of hope that, in its graceful delicacy and empty spaces, exudes the wistfulness of the autumn season, when it's "time to die, time to let go of what you've known and journey on into the dark of the winter." Kali delivers the life-sustaining optimism in the refrain, where the melody remains faithful even when the chord changes are deliberately enigmatic.
A three-minute song that could easily have broken through its coda and continued with growing intensity. It's chilling and reassuring at the same time. Like life.