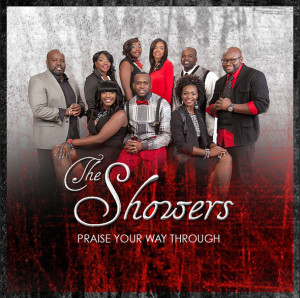 "Praise Your Way Through"
Aquila
and Priscilla Records (2013)

From Hammond, Louisiana, the Showers, a family gospel group, garnered national attention in 2009 for its debut album, Hear My Prayer. The single, "Jesus You Died," earned a Rhythm of Gospel Award in 2011 for Best Traditional Song of the Year.
The Showers are back with "Praise Your Way Through," the lead single from their sophomore project to be released later this year.
Possessing somewhat of an early Mary Mary groove, "Praise Your Way Through" is a rhythmically charged but stylistically smooth contemporary song about breaking through the detritus of life to receive one's personal breakthrough.
The vocal harmonies maintain the momentum as the female lead evangelizes enthusiastically and
tunefully over the vamp
.
The single and forthcoming album benefit from star production courtesy of
Bruce
Robinson Jr. and
vocal production by
Myron Butler.