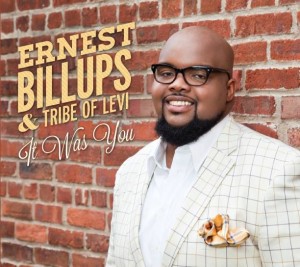 "Scream"
Ernest Billups & Tribe of Levi
From the E'Mazin Entertainment EP
It Was You (2014)
Available at online music stores
"Scream," from Ernest Billups & Tribe of Levi's EP It Was You, pulls a play from Kirk Franklin's book of modern arrangements. Like Franklin's "Smile," a piano plinks out quarter notes to accompany a perky melody sung antiphonally between Billups and his ensemble.
Declaring that "it's okay to be stressed but don't give up," Billups put a more realistic spin on the adage of "don't worry, be happy." In other words, when life hands you sour lemons, go ahead and scream your lungs out in frustration, but remember that things will taste sweeter by and by. This advice has the potential to save many from developing an ulcerous stomach.
As on "Purge Me," also on the EP, Billups & Tribe of Levi demonstrate a fearlessness when it comes to trying non-standard chord progressions and stringing together multiple motives. Gospel, which all too often these days falls back on tried and true simplicity, needs more of this kind of out-of-the-box musical imagination.
Born in Newport News, Virginia, singer-songwriter-producer-musician Ernest Billups is the first born of gospel artist Angela "Missy" Billups and Ernest Billups Jr.