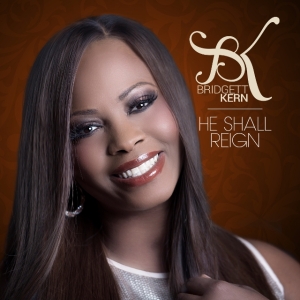 "He Shall Reign"
Bridgett Kern
Platinum Image Music Group (2014)
www.BridgettKern.com
A worship leader, songwriter, and pastor, Bridgett Kern delivers this vertical praiser that combines the feel-good melodicism of CCM with the bracing, energetic punch of rock, and vocals from the modern gospel tradition.
The CCM feel is not coincidental: the song was written by Israel Houghton collaborators BJ Putnam and Doug Engquist, and produced by Putnam.
Kern leads worship at Radiant Life Church in Phoenix, Arizona. She and her husband, Dr. Joseph Kern, founded the church. The single is from her forthcoming album, No One Greater, scheduled for release in 2015.