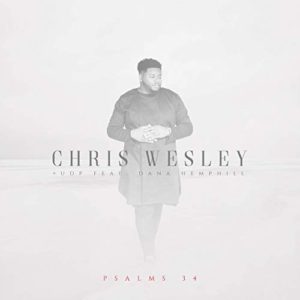 "Psalms 34"
Chris Wesley & Undignified Praise, feat. Dana Hemphill
Undignified Music (release date: April 5, 2019)
www.undignifiedpraise.com
By Bob Marovich
Pastor Chris Wesley plays the role of exhorter as vocalist Dana Hemphill fronts Undignified Praise on this reading of "Psalms 34."
Written by Paul Shepherd and Tramaul Love, and arranged by Patrick Wright, Roy Cotton, and Wesley, this second single by Wesley and UDP is a praise song that improvises on the line, "I will praise the Lord at all times; his praise shall continually be in my mouth." Its simple structure and melody are suited for a worship team.
I prefer the full version over the radio edit because it better demonstrates the group's gradual dynamic shift from easygoing support to exciting fortissimo treble harmonies. Hemphill's marvelously-rendered solo delivers the message with conviction.
Pastor Chris Wesley serves in a pastoral role alongside his father, the Reverend Kerry Wesley, at The Antioch Church of Dallas, Texas. To learn more about Dana Hemphill, check out this November 2013 Journal of Gospel Music interview: Dana Hemphill.