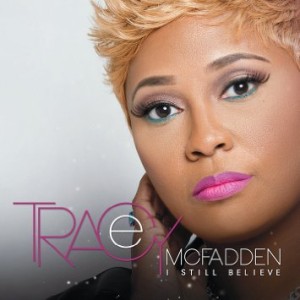 Tracey McFadden
I Still Believe
www.traceymcfadden.org
By Bob Marovich
Chicagoan Tracey McFadden's debut album, I Still Believe, was recorded live at her home church, Bread of Life Missionary Baptist Church. An intimate gathering of friends and congregants support their home girl as she moves through eight selections.
The best thing McFadden did for the album was assemble a solid choir of background vocalists who support her thoroughly throughout. The musicians also offer powerful assistance without overpowering the vocals.
While the album contains a mix of uptempo praisers and balladic works, the latter seem to be McFadden's sweet spot. "There's No Other Name" enables her to stretch out without the confines of a speedy tempo. The same holds true on "I'm Thirsty," a call for the water of life.
"You Are," written by the album's producer, Daniel Hardy, holds the most radio potential because everything—lyrics, tempo, mood—comes together on this selection.
The title track is the other top moment on the CD because McFadden sings it like a church solo, complete with chortling, chirping organ as the sole accompaniment. Like the ballads, "I Still Believe" gives McFadden space to improvise and build the musical tension to a shout.
I Still Believe is a decent debut, though it could have benefited from one or two better-known songs.  I suspect Tracey McFadden's best work is yet to come.
Three of Five Stars
Pick: "You Are."