Tag Archives:
evelyn turrentine-agee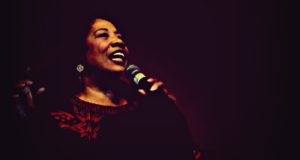 By Bob Marovich Written and produced by her son, Curtis Turrentine Jr., Evelyn Turrentine-Agee's "God Gave His Best" will be released Friday, October 5. It's the latest single from the Queen of Quartet, whose gospel music career spans several decades. Evelyn told the Journal of Gospel Music that her singing ministry began at the tender age of two. "At two years old, I was singing so much that my dad would take me to church. He'd hold me up in his arms and say, 'Sing baby!' My favorite song to sing was 'Thank You, Jesus.' People would just shout! At first I thought, 'What's the matter with ...
Read More »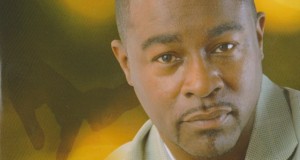 "Hey Daddy" Derrell Thomas Full Circle Records (2015) www.fullcirclerecords.us Most likely because of the primacy of the family matriarch, but also because of gospel's roots in Victorian-era hymnody, gospel music is brimming with songs about Mother. "Mother Bowed," "Mother Prayed for Me," "I Can See Everybody's Mother," "Mother Sang Those Songs," and so on. Father is far less represented but no less important.  Evelyn Turrentine-Agee's 2010 "My Daddy" is a Father's Day favorite, but the radio airwaves this Father's Day will undoubtedly also include spins of Derrell Thomas singing Lesley Brice and Qasim Coleman's "Hey Daddy." To a cool soul ...
Read More »