Tag Archives:
third new hope baptist church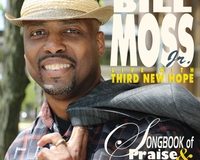 Bill Moss Jr. Live with Third New Hope Songbook of Praise & Worship Salathiel Records www.billmossmusic.com By Bob Marovich Motor City singer-songwriter Bill Moss Jr.'s newest release, Songbook of Praise & Worship, is exactly what it is advertised to be. It's a collection of ready-to-learn P&W songs rendered by Moss and a small but melodious choir from Detroit's Third New Hope Baptist Church, where the album was recorded live on December 20, 2015. Besides offering a collection of P&W songs, each distinct from one another and all suitable for devotionals, the album contains a thematic undercurrent: the restorative property of ...
Read More »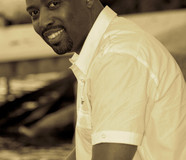 By Bob Marovich When the chime struck five last Sunday afternoon, December 20, Third New Hope Baptist Church in Detroit, Michigan, was filled with eager anticipation. Members and music enthusiasts were on hand to support the church's Worship Pastor, Bill Moss Jr., as he prepared to record his first live CD since his Billboard-charting Manifested Favor in 2008. "My church is a corporate-style worship church," Moss told JGM by telephone just prior to the event. "I've been doing a bit of CCM [Contemporary Christian Music] and rearranging it to fit our culture. The response has been amazing. People have really ...
Read More »