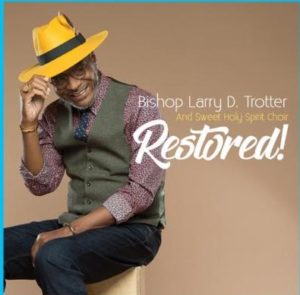 "On Time"
Bishop Larry D. Trotter & Sweet Holy Spirit Choir
From the forthcoming Utopia Music Group CD Restored!
By Bob Marovich
Bishop Larry Trotter's Sweet Holy Spirit Church on Chicago's South Side is doing its part to "bring the choir back" (as if it ever left) with "On Time."
The radio-friendly single contains the fiery, full-voiced, no-nonsense sound that listeners come to expect from the Sweet Holy Spirit Choir. The message of God stepping in "right on time" is timeless, and when combined with the pulsating tempo at which the choir moves, the song should bring everybody to their feet.