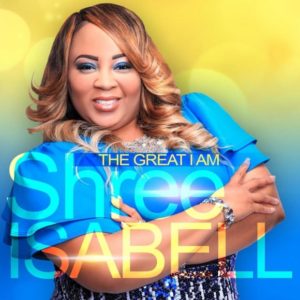 "The Great I Am"
Shree Isabell
Kamasia Music (release date: September 28, 2018)
www.shreeisabell.com
By Bob Marovich
"The Great I Am" is an explosive new single from Evangelist Shree Isabell, a member of Dr. Bobby Jones' Nashville Super Choir.
Through the retelling of biblical stories about freeing the Israelites and God's appearance to Moses, Shree and her BGVs offer examples of God as way maker.  Shree's point is that if God made a way years ago, he will make one for you today.
The musicians match Shree's vocal strength with eight cylinders of their own muscle. Together, the team functions like an engine without braking power. From the opening strains to the repetitive vamp, the ensemble moves with such Pentecostal force that no one would dare step in the way of their message.
"The Great I Am" was co-written and produced by AyRon Lewis and released on Kamasia Music, a record label formed by Shree and her husband, Quentin Isbell.