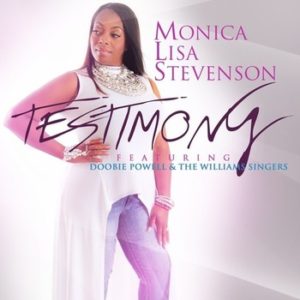 "Testimony"
Monica Lisa Stevenson
Puretonez Productions (release date: April 21, 2016)
www.monicazmuzik.com
Award-winning gospel singer Monica Lisa Stevenson—the "fifth Caravan"—is adept at updating the traditional gospel sound for today's ears. Hew new single, the brassy and soulful "Testimony," with its funky take-charge rhythm, is the first taste we get of her forthcoming album, due out this fall.
Featuring Doobie Powell and the Williams Singers of Indianapolis, "Testimony" is Stevenson making her witness public to encourage others to keep the faith. God will not only provide, she declares, but He can go beyond simple provision. Her exclamation, "Look at the shoes on my feet!" says it all.