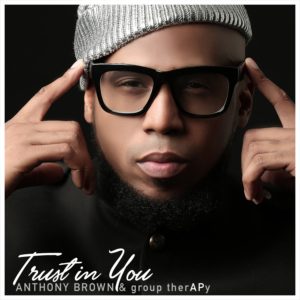 "Trust In You"
Anthony Brown & Group TherAPy
From the forthcoming album A Long Way from Sunday
www.tyscot.com
Anthony Brown & Group TherAPy burst onto the gospel scene in 2012 with their self-titled album for Tyscot, but really raked in the accolades with their second album, Everyday Jesus.  It took home ten trophies at the 2016 Stellar Awards, including State Farm Song of the Year for "Worth."
The group just released "Trust in You," the first single from its forthcoming next album, A Long Way from Sunday.
The Brown-penned single doesn't waste any time getting its message of faith across. Within a couple of seconds, Brown declares in a plaintive tenor: "You did not create me to worry / You did not create me to fear / But you created me to worship daily / So I'mma leave it all right here." The wall of passion from Group TherAPy maintains the mantra to trust that God promised never to leave us, and so He has your back.
Next weekend, Brown will find himself back at the scene of his victories last year, the 32nd Annual Stellar Awards in Las Vegas, but this time as co-host.
Click here to read a 2012 JGM interview with Anthony Brown.