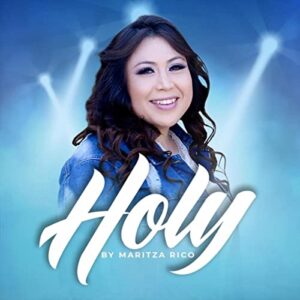 "Holy"
Maritza Rico
P&L Records (release date: August 28, 2021)
By Robert M. Marovich
Maritza Rico's "Holy" is quintessential P&W, with its easy-to-learn lyrics, catchy melody, and congregation-inviting chorus.
Written and produced by Dee Jones, the song is reminiscent of praise anthems by Michael W. Smith and Chris Tomlin. It's Rico's expansive and tuneful voice that sells it.
Born in East Los Angeles, Maritza Rico began her music journey participating in talent shows on Latin television and a background singer for Beatriz Solis, daughter of Latin music star Marco Antonio Solis. Rico joined the worship team at Abundant Living Family Church in Rancho Cucamonga, California, then shifted to The Kingdom Arena in nearby Ontario, where she is on the worship team.