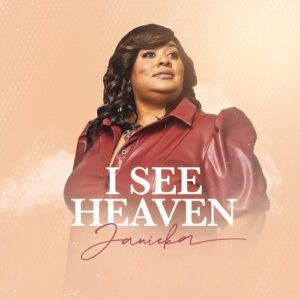 "I See Heaven"
Janicka
Sonacy Music Group (release date: April 1, 2021)
Gospel singer Janicka Newbill delivers her melodic single, "I See Heaven," an invitation to God to enter the worship service, with confidence, conviction, composure, and clarity.
She is ably assisted by sweetly-singing background vocalists and strings for added poignancy. At a time of too many sound-alike worship songs, this one stands out for its honeyed melody and delicacy.
"I See Heaven" is written by California-based worship leaders and singing duo Bryan and Katie Torwalt. Producer is Franklin "Bubby" Fann, on whose 2002 album Judah Prayze Janicka distinguished herself as a songwriter and soloist.