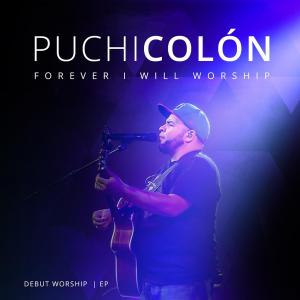 Puchi Colon
Forever I Will Worship EP
Jovi Music (2016)
www.puchicolon.com
By Bob Marovich
To my ears, Puchi (pronounced POO-chee) Colon is the reigning king of Latin Praise & Worship music. He established this position in the P&W field 20 years ago with his Spanish-language Christian albums and Salsa Worship CDs, which followed the intent of Psalm 150 by featuring congas, timbale, bongos, maracas, and a hot brass section.
Released this year, Colon's Forever I Will Worship EP continues the Puerto Rican descendant's spicy blend of simple vertical praise songs overlaid with polyrhythm and bright instrumentation. "You Are" and "I Will Bless the Lord" are the two most explicit examples of this sensibility on the new EP. They are funky and brassy, courtesy of musicians Sharray Reed on bass, Elton Reyes on trumpets, Harley Figueroa on tenor sax, and John Dorsh on trombone.
Colon and the group put the island beats on pause and settle on a more conventional reading for their cover of the Doug Enquist and BJ Putnam P&W hit "We Worship You." It was likely done to make this the radio single, but "Have Your Way" is the EP's earworm. The song has a pop melody courtesy of Colon, and light Latin percussion courtesy of Jessie Caraballo. Colon's vocals are easy and relaxed as he, a willing disciple, surrenders all to God.
The EP has crystal clear production, thanks to producers Colon, Figueroa, and Joel Diaz, and "We Worship You" stands to do well on radio for its conventional and contemporary approach.
Three of Five Stars
Pick: "Have Your Way"