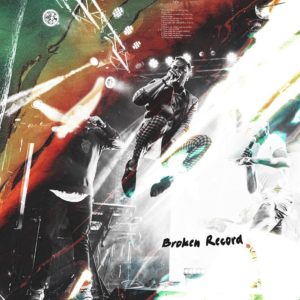 Travis Greene
Broken Record
RCA Inspiration (release date: November 1, 2019)
www.rcainspiration.com
By Bob Marovich
Broken Record is Travis Greene's fourth full-length album and continues the youthful sacred fusion of his previous work.
Against convention, the album opens with a slow, introspective song called "The Breaker." It is only after this thoughtful piece has faded that the album moves into a lively gear with the countrified worship song, "Great Jehovah." Greene later reprises this galloping tempo on a song of gratitude called "No One Else."
Also bucking convention, Greene doesn't use a church or auditorium to record the initial tracks but a Christian musical gear distribution center in Charlotte, North Carolina, called Audio Ethics. The live audience consists of the praise and media teams from Forward City Church in Columbia, South Carolina, the church founded and co-pastored by Greene and his wife, Dr. Jackie Greene.
Most gospel enthusiasts first met Greene in 2015 after the release of The Hill (RCA Inspiration). That album helped the worship leader sweep the Stellar Awards, winning seven of nine categories, including Male Vocalist of The Year and CD of the Year. What I noted when reviewing The Hill four years ago also describes Broken Record: Greene's sound "demonstrates how thin the stylistic line is between gospel, inspirational, and CCM in the twenty-first century."  Greene's sacred music mix likely finds its strongest support among Millennial worshipers who have grown up with this distinct blend.
Starting in late August, RCA Inspiration released four singles from Broken Record at measured but swift intervals. Besides "The Breaker," "Great Jehovah," and "Won't Let Go," one of the singles is "Good and Loved." It features Steffany Gretzinger, the former worship leader and songwriter for Bethel Music. The two work well together; Greene's sound has much in common with the Bethel Music style, which favors emotional, rock-fueled atmospheric songs designed for corporate worship.
A trio of singers assist Greene on "Respond," an ode to discipleship delivered in a relaxed, acoustic manner. The trio of D'Nar Young, Taylor Poole, and Trinity Anderson sweetly harmonizes not as a band of background vocalists but as equal partners on the lead mike.
"Perform" is the album track that sounds the most autobiographical. To a sweep of dramatic strings, Greene articulates how he must be perfect before an audience but not before God: for the crowd, "every note must be just right [but] I don't have to perform for you." To an acoustic guitar and backed by mostly unison group singing, "Broken Vessels" sums up the album's theme of our brokenness or imperfection, with God as the potter who puts it all back together again.
Broken Record feels like a live worship service, even it if did take place in an audio/video warehouse and not a church. The multi-award-winning singer doesn't break new sonic territory with this album, but he also hasn't cheated his fans, giving them plenty to enjoy and for radio to absorb.
Four of Five Stars
Pick: "Great Jehovah"
Check out our 2017 interview with Travis Greene: click here.