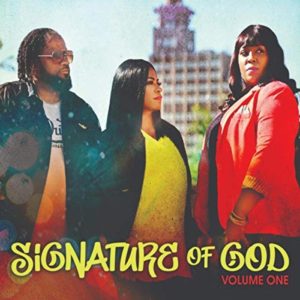 "Way Maker"
Tonya Ware
From the EP Signature of God, Volume One
The Success House (release date: July 19, 2019)
www.tonyaware.com
By Bob Marovich
Back in 2006, Tonya Ware recorded her debut album, The Voice. Among its many fine cuts, the album featured a marvelous single written by Marvin Winans called "Put My Hand in Yours." It earned Ware a Stellar Award nomination. But it was the likable "Rain" that caught my attention. Ware's vast but not excessively flashy voice was perfect for this pop-flavored prayer for an overflow of blessings.
With a successful album and an executive position with a Fortune 500 company, it seemed as if Ware had it all. Then, in December of 2006, she collapsed in her bathroom. Although pulled back from the precipice of death, Ware was disabled. She fell into a understandable state of anger, frustration, and depression.
After years of rehabilitation and encouragement, she's back on the scene. "Way Maker," the single from her new four-cut EP Signature of God, Volume One, is an atmospheric piece that finds Ware singing with just as much power as she did a dozen years ago. She is ably assisted by background vocalists Jason Hairston and Leketa Blount. It's good to have Tonya Ware back and in fine form.