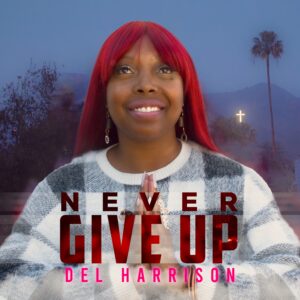 "Never Give Up"
Del Harrison
Independent (release date: March 1, 2022)
www.iamdelharrison.com
By Robert M. Marovich
In achingly soulful tones, Del Harrison wants you to never forget that sunshine comes after the rain. Even if your prayers don't seem to be getting through, "the Holy Spirit heard you / It's gonna be alright."
Yes, this is the same Del Harrison who is well-regarded as a comedian. The song has come out of her testimony of life's ebbs and flows, and very likely sounds like your testimony, too.
"Never Give Up" eschews conventional contemporary urban gospel structure for an injection of vibrant and gritty neo-soul. Produced by Antoine Dunn. Delightful.
Written by : Bob Marovich
Bob Marovich is a gospel music historian, author, and radio host. Founder of Journal of Gospel Music blog (formally The Black Gospel Blog) and producer of the Gospel Memories Radio Show.